Local SEO Experts in Perth
Be found. Everywhere TM
Let us help you build a better website & digital presence for your local business
Be found. Increase traffic. Grow revenue
Digital Presence Management Services
Connecting you with your customers is what we do
You're busy running your business on a daily basis, but want to be found online and attract new customers, create favourable impressions, raise your business profile and manage all aspects of your online reputation. There's lots to do - it requires strategy, expertise, experience & powerful technologies.
Our Digital Presence Management Services include:
Our Digital Presence Management Services include:
Website Design & Maintenance

We build fast, affordable, modern, mobile-friendly websites that your customers can find

Digital Knowledge Management & Local SEO

Be in control of consistent brand information across the web no matter where customers are searching

Search Engine Optimisation

Our on and off-page SEO increases the visibility of your website and business listings with organic, non-paid search engine results

Social Media Management

Let us create and curate content, communicate with audiences, increase brand recognition and build your brand loyalty.

Facebook Advertising

Facebook is a social networking giant. Let us run campaigns to target customers precisely & cost effectively

Reviews Management

Let us monitor reviews about your business and respond in a professional manner to represent your brand in a positive light
What is Digital Presence Management?
Digital presence management (or online presence management) goes far beyond just setting up a simple, stagnant website that is never going to be found. In order to be competitive and to be found online, businesses need to invest in much more. Creating fresh content for websites, ensuring SEO techniques are up-to-date, making sure all digital properties across the web are accurate and content rich, managing and responding to online reviews, and social media management are the baseline successful local businesses simply can't afford to go without.
Are you being found?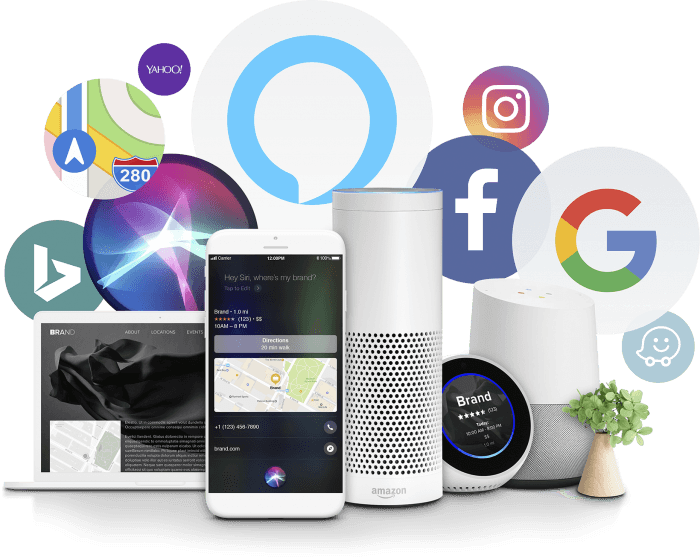 There's a whole world out there searching for your products and services using mobile phones and, now, voice search.
Who are they finding? You or your competition?
97% of consumers search online to find a local business
HubSpot
Have you ever?
Wanted to be found with more customer leads but didn't know where to start?
Wondered if your advertising dollars are targeting the right potential customers?
Wanted to generate more online reviews?
Been confused about social media or always seem to run out of time to consistently post quality engaging content?
Spent way too much time 'learning' or 'practicing' marketing instead of building your core business?
Been stressed out about marketing concerns?
Growing a business is hard. Growing a business that isn't found online is harder
Google has an 86% market share on search (94% on mobile!)
46% of all Google searches are local
75% of users never scroll beyond the first page of search results
Hubspot, Search Engine Journal, Net Market Share
We understand your challenge
Local business owners are always strapped for time
Being found and then building the 'know, like, and trust factor' is critical to winning new customers
Local businesses need simple, affordable, proven marketing solutions
Most local business owners are experts in what they do, but are not marketing experts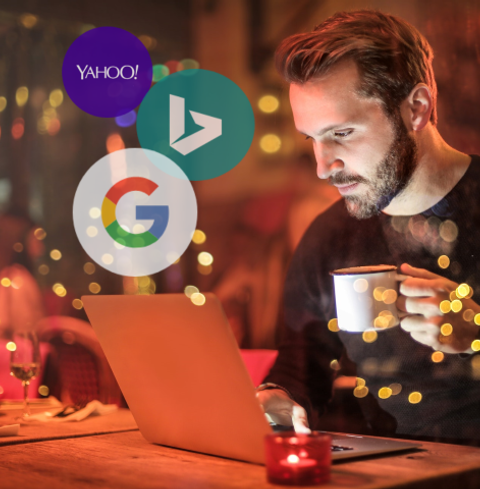 Be found. EverywhereTM
Let Everywhere Digital take control of your digital presence, online reputation and ability to be found with our world-leading technologies and done-for-you services.
We are:
Results driven: We've worked in website technologies, digital presence management software technologies and with social media platforms for over 5 years. Using world-leading technologies and processes, we have achieved high first page rankings for important search terms for most of our clients.
Comprehensive or supplemental: We bring flexibility. Whether you're looking to develop a complete digital presence management strategy or want to start small with help in a single digital marketing area. You let us know your goals and your budget and we'll do all we can to help you achieve them.
Work with almost anyone: From micro, small, medium-sized and big businesses, we can provide valuable digital presence management services to most businesses. We don't do cheap, rather we prefer to work with ambitious businesses who want to invest in their business' success.
Dedicated and transparent: We are driven by helping businesses succeed. We bring honesty, knowledge & care to our clients who entrust us to run their digital presence management strategies. Your success is our success.
Affordable: For the results that we have been achieving for our clients, we are affordable and we don't charge big agency rates.
Digital Presence Management made easy
Let's set up a time to talk about Everywhere Digital's Digital Presence Management Services and all the ways we can help you grow your business online. We'd love to hear about your business.
We work with a growing list of exceptional businesses and amazing people. Will you be next?