New Google My Business Features Giving Australian Businesses A Local SEO Boost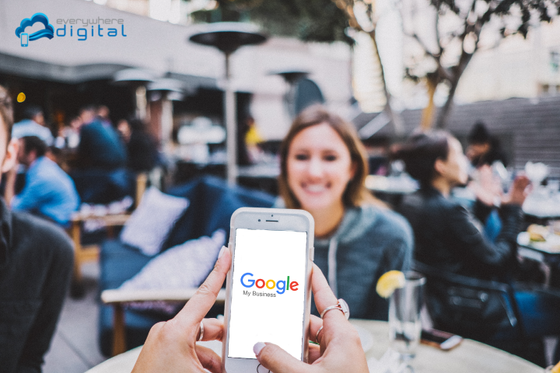 Introduction
There is no doubt that Google remains the place to go for local services in 2019 and beyond.
It's clear that Google wants businesses to use Google My Business as a way to create and distribute content.
Google's business listings are getting more features and more valuable as Google remains the largest search provider and largest driver of referral traffic for many business's websites.
If you are a local business that wants to be found, opening up greater potential for more awareness, leads and sales, then creating and having a fully optimised Google My Business listing is fundamental towards helping your local SEO.
This digital information tool, which displays after you've typed in a local search - either on the top right-hand side of big screens or top of screen on mobile phones, works as a point of engagement and a vehicle for information between your business and your local customers.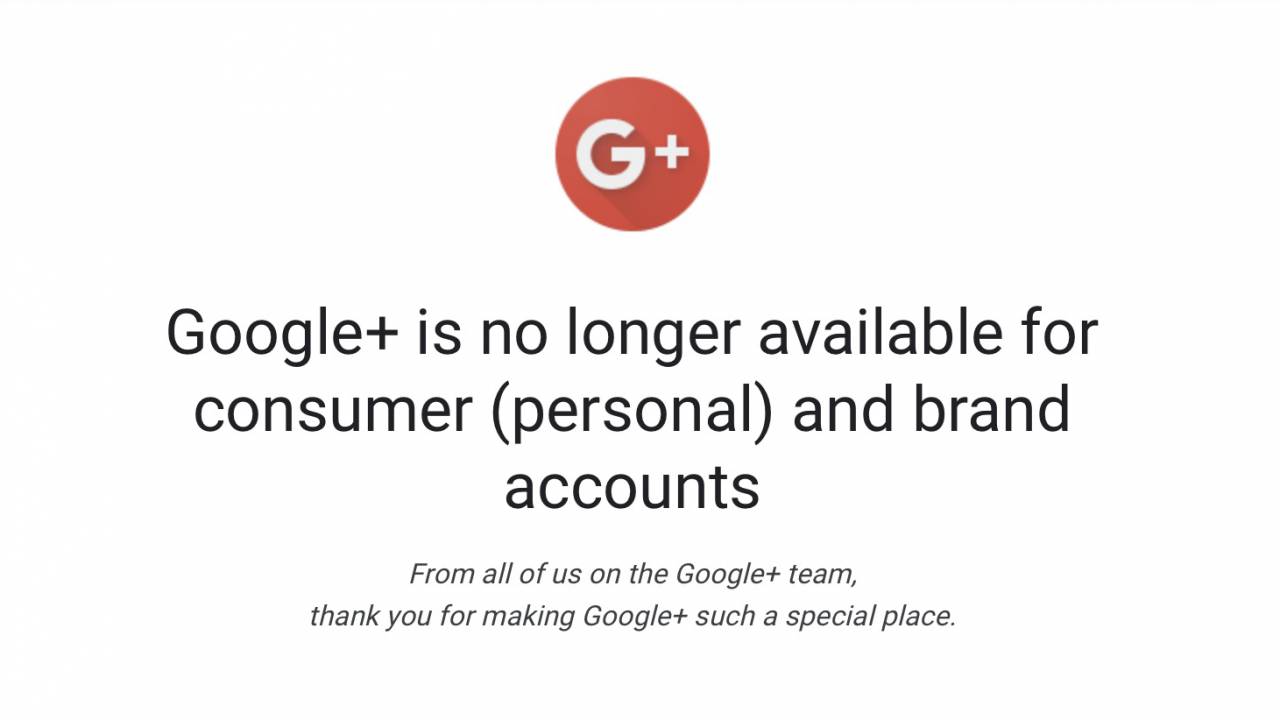 With theGoogle+ social network recently being kyboshed, we expect Google to continue to add in more social platform type business tools into its search listings with a further focus on connections and engagement. The platform continues to evolve, providing a better experience for both businesses and users.
Google My Business recently (20 June,2019) announced a number of exciting new additions to the product that will continue to help local Australian businesses maximise the impact of their Google Maps and local listing on Google.
Let's check out these new features.
New Google My Business features - June 2019
Bring customers to your business profile with short names
Business owners can now claim a short name and URL for their business, which will make it easier to refer people to their Google My Business profile in marketing materials and advertisements.
We recently added @everywheredigital for our business short name and https://g.page/everywheredigital is our claimed short URL.
If you are having issues claiming your short name, then give us a call orread the help document to see why.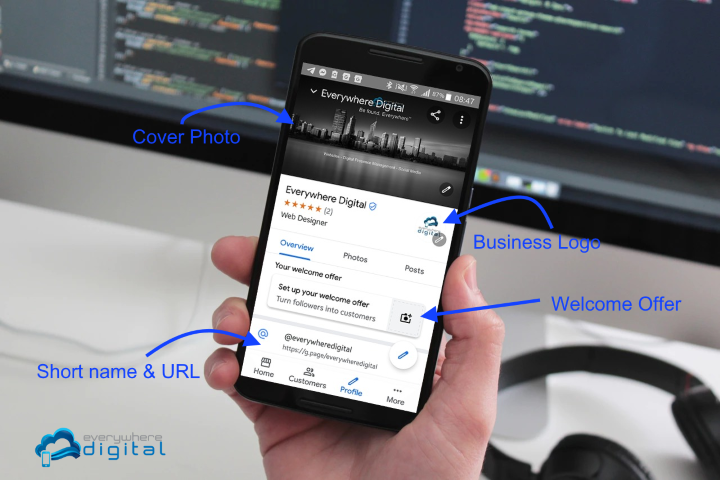 Entice new customers with welcome offers
Everyone loves a deal or a discount, right?
"Starting today, businesses can reward customers who follow their business on Google with welcome offers, turning happy first time customers into loyal, repeat ones."
Welcome offers will allow businesses to share offers with new customers. Once a consumer follows the business, they can be rewarded by receiving an automatic offer that gets saved in the Offers Folder, turning them into loyal customers.
This feature is going to be great for local businesses who want to incentivise consumers to follow the business (and receive promotions and offers in posts directly - see Google Posts below), as well as to claim offers if they choose to purchase.
Additionally, consumers could receive a promotional code that could be claimed offline, making it easier for local businesses to track conversions from Google My Business through to sale.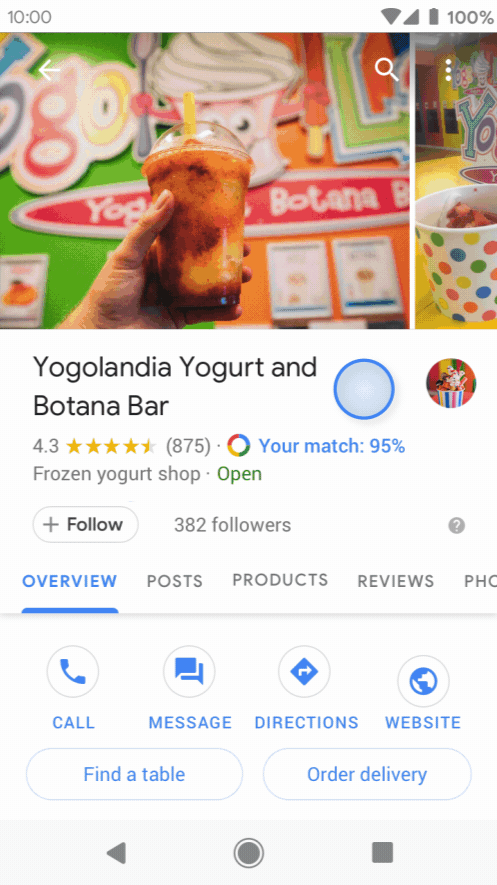 Image from Google's announcement article

Much like growing a following on other social media channels and the digital marketing opportunities that arise from those channels, we think it's only a matter of time until a significant proportion of consumers becoming aware of the benefits of following a business on Google.
Using introductory offers are a great way to start growing followers.
Take Control of Photos
Google My Business has now released 3 new features that allow local businesses to customise the imagery in their profiles to make them more engaging and better control their brand.
Preferred cover photos
Google My Business users can now easily control their main cover photo that appears in the listing. Businesses can add personality to their profile by setting a cover photo the same as on Facebook, LinkedIn and other social media accounts.
More prominent logos
Certain companies will have their logo displayed more prominently. If you want to have your logo displayed on the top right-hand side of your profile, you need to have completed adding your core information to your profile. As another great opportunity for more branding, this update encourages business owners to complete their Google My Business profile, so they have the best-looking profile.
Photo displays
Google is now making photos more prominent. Images uploaded by a business will appear instantly and prominently in a new dynamic photo module, so it'll be easier to give your new followers engaging, relevant content to enjoy. Google have said that photo captions, allowing businesses to tell stories and add context to images, should be an additional feature released soon.
Become a local favourite
Google ended their announcement by stating that they will now award the top 5% of local business a 'Local Favourite' badge. Achieving this accolade will help maximise visibility and engagement for your business across Google platforms.
To qualify, Google is favouring businesses that are best at optimising their Google My Business profile by keeping their information accurate and up to date and using all of its functionalities.
Bonus extras - new stickers and offline promotional materials
Google has launched a new website - https: //marketingkit.withgoogle.com/ - where businesses are able to download and order custom promo assets for their business - like social posts, physical stickers and custom posters - in order to help promote bookings, prompt reviews and encourage follows for their Google My Business profile.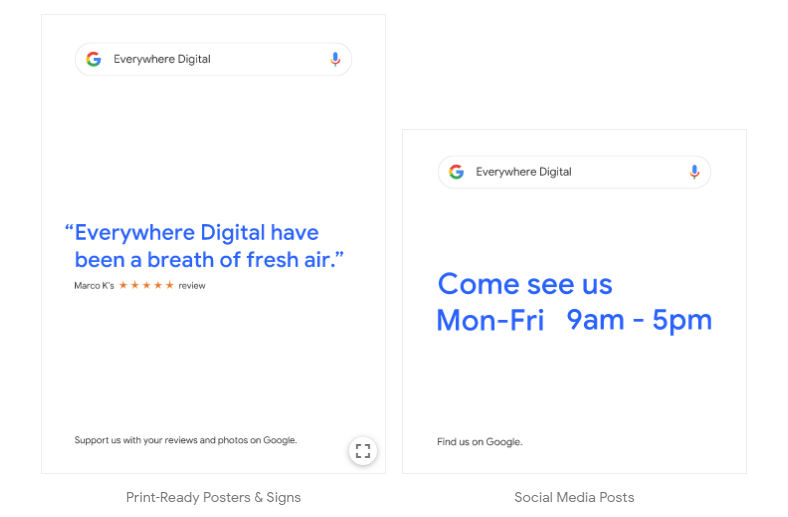 It should come as no surprise that these tools add more social platform type elements for Google My Business profiles - and given it might be a strong hint from Google, they're definitely worth a look.
Other recent Google My Business and Google Maps features worth mentioning
OK, they've been around for a little while now but we've not mentioned them before, so for completeness, here's some other recent-ish features you should also be using and optimising.
Use Google Posts to boost conversions and showcase brand personality
The Google Posts Section is one of the features of Google My Business Profile that allows you to engage with users directly in Google's local Search Engine Results Pages (SERP's) and on Google Map.
Through this section, you can post anything related to your business such as your upcoming events, company announcements, discounts and other sales promotions, blog articles, holiday messages or simply spotlight particular products or services.
Keep in mind that people see these posts once they've searched for your business on Google and are likely looking forinformation to help them with a purchasing decision.
Created via the Google My Business dashboard, a post can include up to 300 words, a photo, and a clickable call-to-action button. You can add up to 10 posts, which can be viewed through a scrolling feature on the right-hand side of your Google search result.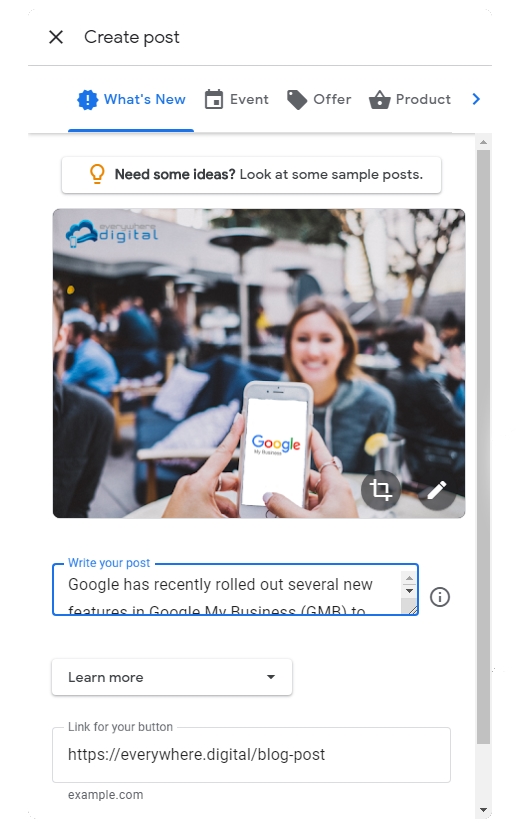 Please note that posts disappear after seven days (or after an event date has passed), so it's important to post frequently. By keeping posts regularly up to date, you are not only letting your customers know what you are up to, it will help keep you high on search rankings and increase your chances of becoming a local favourite, which we can foresee as becoming very valuable, very quickly.
As with other social media or blog type posting to keep website content fresh, you need to make sure that you're only posting relevant, high quality, and useful content on your Google My Business account.
Here's a few other tips that we've learnt along the way, utilising the Post feature for a number of our clients:
Use pictures and videos. Posts perform much better when they're led by strong visuals.
Make sure your media assets look professional, it will reflect poorly on your brand otherwise.
As mentioned above - post often, Google loves fresh content!
You don't have to say everything in 100-300 words - be clever and give users a reason to click through to your website.
Keep image files at a reasonable size - images that are: 600px by 450px
Show personality & be friendly. Your Google My Business post could be the first point of interaction between someone and your brand.
You can have more than one post live at a time, so take advantage of it.
Work on your business's review signals
The impact reviews play on your local search rankings continues to rise in importance to Google. Earning positive reviews and responding to both negative and positive reviews helps to rank your business higher in local search
Get Positive Reviews
The first step is to encourage positive reviews. Now more than ever, people look up a business' online reviews beforethey decide which business they will go to to buy a product or service.
Google prominently display a business' online ratings in the search engine result pages (SERPs), Google Maps & 3 Packs. A high rating can improve your click through rate.
Bonus extra - If you can encourage your customers to write reviews about specific products or services in an effort to rank for more unbranded keyword searches, then this can help with ranking higher as well.
Respond to every review - good and bad
Responding to online reviews is another crucial piece in not only building a positive online presence, but also in encouraging other consumers to leave their feedback and engage with your business.
Responding to positive reviews is an easy way to engage with satisfied customers that benefits both your brand identity and your overall relationship with that customer. Remember, Google My Business reviews like all review sites are public, so the positive conversations that happen about your brand here can benefit your business.
Responding to negative reviews is just as important because it shows your business cares about your customers and you're willing to engage and not be shady or neglectful to feedback. Remember, you're speaking to everyone who reads the review, including potential future customers. If you receive a bad review, then react promptly and politely and you never know, you might be able to make things right.
Respond to Questions & Post Frequently Asked Questions (FAQs)
As with Posts and Reviews, it's important that you continue to engage with customers in the Q&A section. Not only does this help to improve your ranking, but it prevents misinformation about your business from being spread.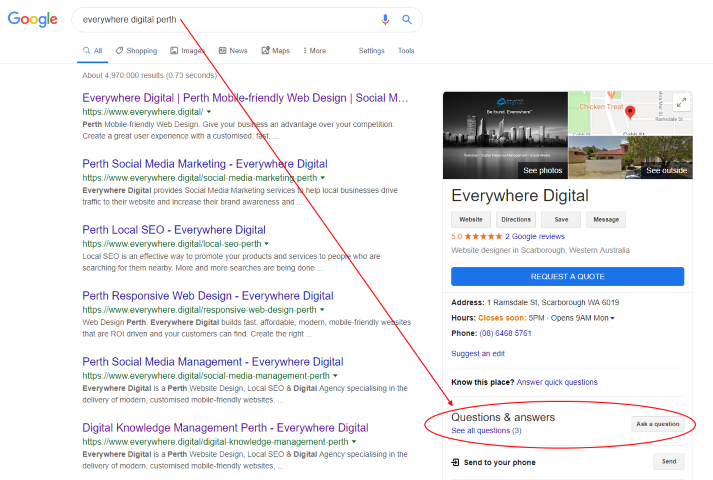 Conclusion
If you haven't set up or fully optimised your Google My Business profile yet, then you really should get in contact with Everywhere Digital.
Setting up Google My Business combined with our EverywhereSync - Digital Knowledge Managementtool has seen clients get a significant boost in the local SEO visibility presence and rankings for many competitive and relevant keyword searches for their business.
Google continues to test and roll out new features that businesses can use to optimise their presence in local search.
As experts in Local SEO here in Perth, we are always keeping up-to-date with all these new Google My Business features for our Australian business clients and able to implement early adoption strategies to gain the most benefit from the additions to this powerful tool to better promote your brand.
Photo by Josh Rose on Unsplash
Digital Presence Management made easy
Let's set up a time to talk about Everywhere Digital's Digital Presence Management Services and all the ways we can help you grow your business online. We'd love to hear about your business.