The importance of having a mobile responsive website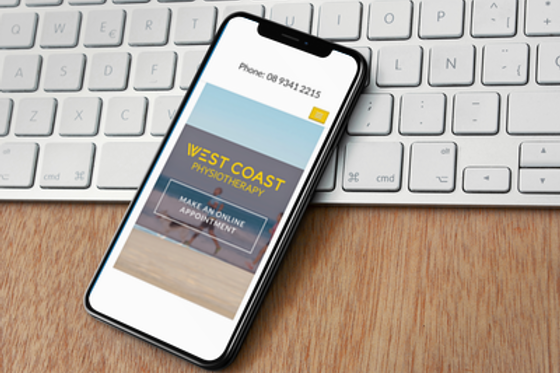 Your customers are mobile. Be found - on all devices.
We can't state it clearly enough - your website needs to be designed responsively and be mobile-friendly. Everywhere Digital built websites utilise powerful technology and quickly detect the size of the screen that is accessing it and change so that it is optimal for the viewer and the content displayed. This is called adaptive delivery of content. Every day, the number of people who access the internet using a smart phone or tablet is increasing making it paramount that your website performs and shines for your business on these devices.
Why is this important?
User Experience
Prospects or customers who come to your site need to be able to view it on any device they own and the experience should be seamless. They might be at work, home, attending a meeting, out shopping or anywhere. All these situations could mean using a different device and you need to ensure a great user experience regardless of where someone is and what device they are using.
The Most Powerful Search Engine Prefers Responsive Design
Google dominates the search engine market with approximately 70% of all searches on the web. Google prefers mobile responsive design and believes it to be industry best practice and will rank your website accordingly. Our websites are built in the Google preferred method - they have a single URL and use the same HTML code regardless of the device being used. This makes it easier for Google to crawl, index and organise information and content making it easier to find your site.
Mobile Device Use is Increasing
There are now over 24,000 different devices from over 1000 different brands on the Android system alone - all with various shape and size screens. Our websites detect the device accessing your website and we adaptively serve the content accordingly from one set of content and code.
Tomorrow's Technology, Today
Worldwide, more than half of all Google searches are being made on mobile devices. An increasing percentage of internet users only access the internet on mobile devices. Everywhere Digital websites allow you to be proactive about tomorrow's habits keeping your business ahead from the competition.
Is your business website optimised for mobile? Get on board - contact us today for a no obligation chat.
Originally posted: 6 December, 2017
Digital Presence Management made easy
Let's set up a time to talk about Everywhere Digital's Digital Presence Management Services and all the ways we can help you grow your business online. We'd love to hear about your business.