Facebook Advertising Agency in Perth
Target customers precisely and cost effectively
Facebook Advertising Agency in Perth
Find and reach the right customers
Facebook advertising puts your business in front of the people most likely to become your customers. Let Everywhere Digital do the heavy lifting - and watch your business grow.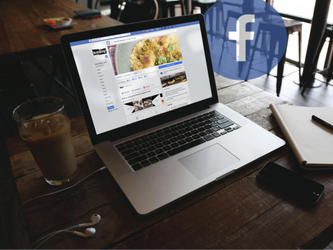 Facebook presents a big opportunity
"…there are only 24 hours in a day, and the average person sleeps for 8.8 of them. That means more than one-sixteenth of the average user's waking time is spent on Facebook." - New York Times

Australians are big users of Facebook, with a total of around 60% of the country's population an active user on Facebook. That's approximately 15 million people. Social Media users in Australia are some of the most active in the world - with 50% of the country logging onto Facebook at least once a day.
Let Everywhere Digital run your Facebook advertising

Preserve your precious time
Facebook advertising involves planning and creating targeted campaigns as well as testing and retooling them on an ongoing basis. Save yourself the time and leave this important task to the social media experts.

Boost your brand exposure
Get your business in front of people at the perfect time — when they're ready to take action. The more people you reach, the greater your opportunity to generate followers, website traffic and sales.

Influence your ideal customer
We'll create targeted ads that appeal to people's interests and demographics. Catch their attention and drive them right to your business.

Get results fast
Let Everywhere Digital plan, create and optimise your ads to get you the results you want fast — and make the most of your advertising dollars.
Advertise on Facebook
Tap into millions of potential customers on the world's biggest social network - Facebook. Whether you're B2B or B2C, advertising on Facebook lets you find and connect with the right people.
Let's set up a time to talk about Facebook Advertising and all the ways we can help you grow your business online.We'd love to hear about your business.