Reputation Management in Perth
Take control of your online reputation
Reputation Management in Perth
Your business' online reputation is important, so make sure you are working with an online reputation management firm that is committed to making a difference.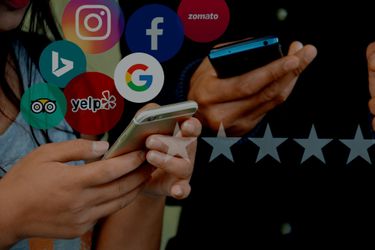 Why you need Reputation Management
Your website is not always the first place a potential customer sees when finding your brand.
How you are seen online is too important to ignore - consumers are quick to form an opinion on your brand based off reviews and the accuracy of your online information across the web.
If your information is wrong or if your reviews are bad, then you are making a detrimental first impression.
If you're like most business owners, you don't have the time to spend hours searching for yourself online, trying to find all the places you appear, figuring out how to update information or respond to negative reviews.
Everywhere Digital combines our EverywhereSyncTM - our Digital Knowledge Management Services with EverywhereReviewsTM - our Review Management Services to put you in control of your online reputation.
Your online business information
+
Your online customer reviews
=
Your business's online reputation
93%
of people say they're frustrated by incorrect info when searching for a local business online.1
80%
of people lose trust in local businesses if they see incorrect or inconsistent contact details or business names online.1
86%
of consumers say they read reviews when searching for a local business or service online.2
1.BrightLocal's 2018 Local Citations Trust Report, 2.BrightLocal's 2018 Local Consumer Review Survey
Take control using a central, powerful dashboard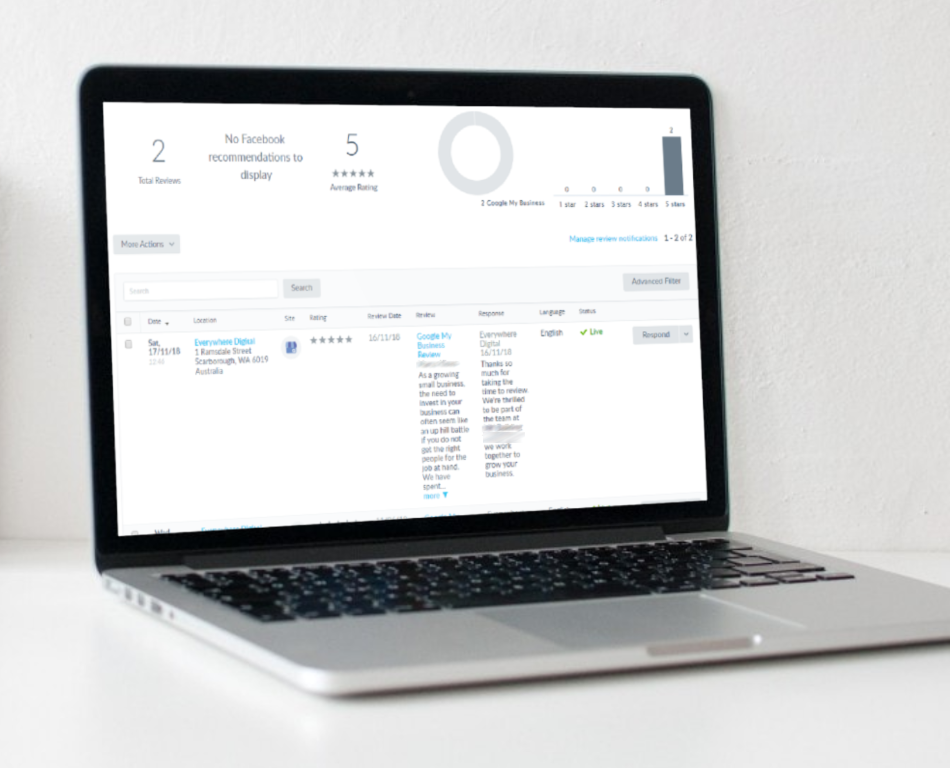 With Everywhere Digital's Reputation Services, you have a firm control of your online reputation. We combine EverywhereSyncTM and EverywhereReviewsTM to give you an easy way to review and respond to your online listings and reviews. Let Everywhere Digital ...

Monitor your online business listings and reviews
Even see how your reputation stacks up against your competition

Reach out and respond to your customers
React to customer feedback – even respond directly on Google, Facebook & TripAdvisor

Maintain your reputation online
Monitor and respond to customers feedback about your business online
What does your online presence project about your business?
Let's set up a time to talk about Everywhere Digital's Reputation Management Services and all the ways we can help you grow your business online. We'd love to hear about your business.