SEO - Search Engine Optimisation in Perth
Invest in SEO. Traffic = Leads = More Business For You
SEO - Search Engine Optimisation in Perth
Google and the other search engines favour websites that deliver fresh & high quality content, great user experiences and information people want to share.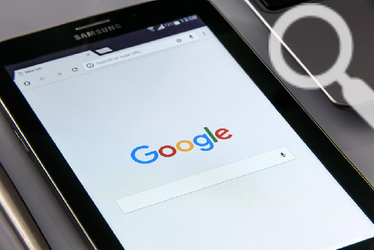 Be found, get ranked, enjoy more customers
We utilise powerful technologies and employ modern techniques to boost the rank of your website towards the top when your customers search. We keep up-to-date with Google's guidelines and changes in algorithm. Our experience and understanding of technology working with many businesses helps us obtain improved results for you.
Many businesses are working towards achieving the top organic rank on Google in your industry. But only the businesses with a website optimised for search engines can rank highly. Our search engine optimisation, or SEO, services ensure that your website is competitive.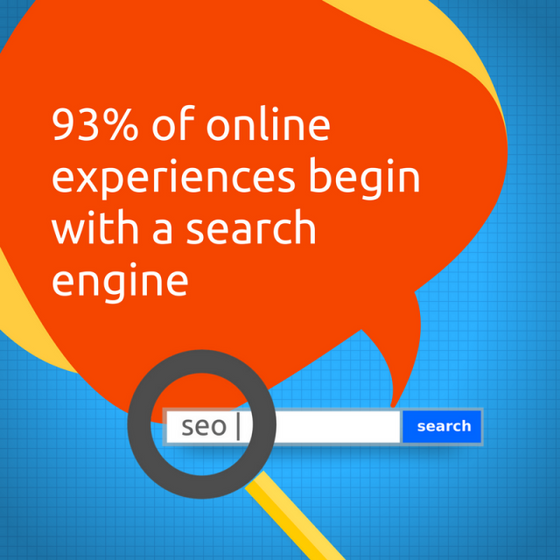 Why is SEO important for your business?
SEO and a strong online presence should be considered an investment in your business. Compared to other forms of advertising, SEO is a low cost way to build your brand and increase sales online.
Here are more reasons to optimise your website for search engines:


More traffic & leads
Put simply, Google (with 70%), Bing & Yahoo! are the largest sources of website traffic of people who are "already looking" for your product or service. The audience is there convinced of their need - this is why they went searching in the first place! You can capitalise on this marketing opportunity with SEO.

Increased revenues
Strong rankings in Google and other search engines help guide new traffic to your website. If you provide quality products and/or services and have optimised the user's experience when they land on you website, by providing the content they seek, then you are well on your way to gaining a new customer.

Low cost marketing
SEO is cheaper than most other marketing and advertising alternatives. A PPC campaign can cost you hundreds of dollars a day or more. SEO can be ideal for businesses on a tight budget. Once we understand your business and your goals, we can create an affordable plan suitable for any budget.

Increased offline sales
Even if you have a limited online presence and primarily do business through a brick-and-mortar store, you can still leverage Google to put your shop on the map and drive traffic to your location. 80% of shoppers use Google or other search engines to do online research before they buy. They're actively looking for answers and you want to be found in their search results.

Develop customer trust
Most of your customers use Google and the other search engines. When they find you at the top of the search results for keywords and phrases related to your business, it conveys a powerful message. Your customers tend to believe that you have earned that place and must be the best.

Keeps on keeping on
Online and offline ads stop producing revenue the moment you stop paying for them. SEO has long-term benefits. Your website will continue to rank giving your brand name exposure 24 hours, 7 days a week. That said, SEO requires an ongoing effort. New websites and competition pop up all the time, so consistency and keeping up-to-date with Google recommended strategies is key
Let Everywhere Digital help improve your website's search engine rankings
Boosting your search engine rankings takes a multi-pronged approach. SEO is complex - it's speculated there are over 200 ranking factors the search engines use to determine ranking for any keyword. Key elements include:
Mobile-friendly or Responsive Web Design
Fast loading pages
Good website structure that's easy to navigate
Using the right keywords and phrases effectively
Providing fresh, rich and relevant content for search engine "crawlers"
Adding appropriate titles, headings and URLs for pages
Implementing code that adds description and detail for search engines to use
Links from authoritative websites, directories, social media and apps like Google My Business, Bing, Facebook, Yelp & Apple Maps
Coming up with a great defined SEO strategy takes a healthy amount of organisation and planning. But the rewards for implementing a well thought-out online marketing plan are immense for your business.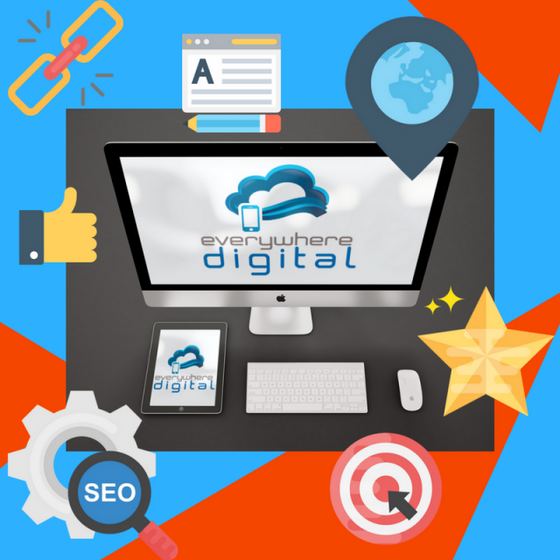 Drive traffic. Build your brand. Reach more customers.
Let's set up a time to talk about maximising your visibility online with SEO and all the ways we can help you grow your business online. We'd love to hear about your business.